How To Install Python on Your Windows
Download, Setup & Install Python on Windows Computer
How To Install Python on Your Windows
Download, Setup & Install Python on Windows Computer
Python is an interpreted programming language that may be used for web development, machine learning, and complicated data processing. Python is often regarded as one of the easiest programming languages to learn for a novice. You might use it as a Software Testing Professional to automate your day-to-day work.
Quick Link to Specific Topic:
How to download python
Installing Python on your system is the first step to becoming a Python developer. There are many ways you can get started with setup and installation: you can download official Python distributions from Python Official Site.
I propose that you download the most recent Python installer for Windows (Python 3.10.7).
If you have a different operating system, download binaries for it.
If you have a 64-bit machine, you can select an x86-64 installer.
If you have a 32-bit machine, select an x86 installation. However, you may also download by clicking on the download button in the page header..
It Extremely important: when you install it, make sure to check Add Python to PATH.
Install Python on Windows 11 or Windows 10
After downloading, double-click the downloaded item (.exe) to begin installation.
Next, it gives you a set of advanced options:
Install for all users
Associate files with Python (requires the py launcher)
Create shortcuts for installed applications
Add Python to environment variables
Precompile standard library
Download debugging symbols
Download debug binaries (requires VS 2015 or later)
You may also specify the location to install the directory at.
Post Installation
Python is now installed. Now you should see a list of programs in the start menu.
After installing Python, you can run the cmd.exe program. This is a command line interface to your computer. Just type python here and the Python program will start.
You can use the integrated development environment (Python IDLE) to code in Python, which is installed during installation, without having to install an advanced IDE. If you're using a Python shell, you can use it as your interpreter. Otherwise, you can create a new file to create your Python program. You can save it later and run the program by clicking Run.
You can always type python name_of_file.py at any point during the course. This will run code from a file named name_of_file.py.
Python Code Editor
The best way is to use a real code editor. Some people prefer an integrated development environment (IDE), but a much simpler code editor is better for learning purposes.
why? When learning something new, you want to peel off as many layers of complexity as possible. Simplify things. Adding a complex IDE to the mix that you have to learn to use just adds more layers and makes the Python learning task even more difficult.
Picking Up The Best Python IDE
A Python program, in its basic form, is a simple line of text (code) stored in a file with the .py file extension. Python code can be written in something as simple as Notepad, but there are far better options out there, so there's no reason to go through such an ordeal. Basically, a code editor should provide a set of features that help programmers create programs (in this case, Python scripts and modules). In most cases, code editors allow users to customize programs to suit their own needs and style.
What should you look for in a code editor?
Ease of use
Syntax highlighting
Auto-indentation
Tabbed views
Line numbering
Ability to customize the look and feel of the editor
Availability of add-ons
Code Formatting
Which one should I pick?
I've tried tens of python IDE over the years. where I found some are very useful & handy. These are my favourites:
Anaconda Python IDE: Download Anaconda
PyCharm IDE: Download Pycharm
Pydev : Download Pycharm
Light Weight Python IDE

Visual Studio Code : Download Visual Studio Code
Sublime Text : Download Sublime Text
Notepad ++ : Download Notepad ++
Use Any of them as concindering your system compatability. Or you can just use your Built in Python IDLE with Python Installer no hassel.
Enjoyed this post!
Your support helps me create more valuable content. Thank you!
About Content Creator:
Hi, This is Rafayet Hossain
A Seasoned Business Systems Analyst, Project Manager, and SQA Engineer with experience in driving digital changes within organizations. I specialize in understanding business needs and developing software solutions to improve processes and drive growth. I am skilled in managing projects, analyzing data, and ensuring quality in the final product. I am passionate about using my expertise to help organizations reach their goals and succeed. Let's work together to improve your business and drive success.
How to Install Python on Windows 10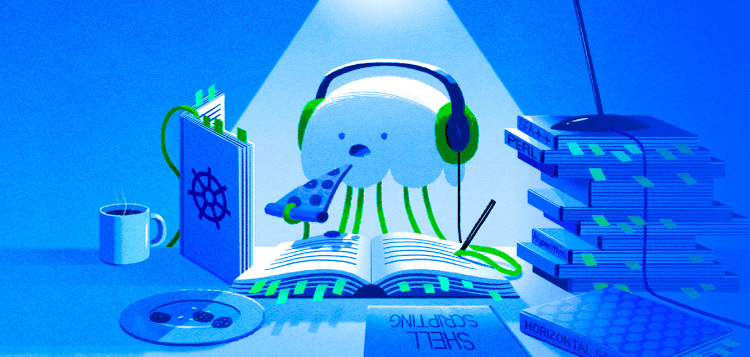 The Python programming language is an increasingly popular choice for both beginners and experienced developers. Flexible and versatile, Python has strengths in scripting, automation, data analysis, machine learning, and back-end development.
In this tutorial you'll install Python on Windows 10 using the Python installer for Windows.
Note: If you're interested in learning how to use Windows PowerShell and package managers, and install and set up Python on Windows 10 using a command-line interface, then check out How To Install Python 3 and Set Up a Local Programming Environment on Windows 10.
Note: If you want to use Python for web development, then Microsoft recommends installing Python using the Windows Subsystem for Linux.
Prerequisites
You'll need a computer running Windows 10 with administrative privileges and an internet connection.
Step 1 — Downloading the Python Installer
Find a stable Python 3 release. This tutorial was tested with Python version 3.10.10.
Click the appropriate link for your system to download the executable file: Windows installer (64-bit) or Windows installer (32-bit).
Step 2 — Running the Executable Installer
After the installer is downloaded, double-click the .exe file, for example python-3.10.10-amd64.exe , to run the Python installer.
Select the Install launcher for all users checkbox, which enables all users of the computer to access the Python launcher application.
Select the Add python.exe to PATH checkbox, which enables users to launch Python from the command line.
If you're just getting started with Python and you want to install it with default features as described in the dialog, then click Install Now and go to Step 4 — Verify the Python Installation. To install other optional and advanced features, click Customize installation and continue.
The Optional Features include common tools and resources for Python and you can install all of them, even if you don't plan to use them.
Select some or all of the following options:
Documentation: recommended
pip: recommended if you want to install other Python packages, such as NumPy or pandas
tcl/tk and IDLE: recommended if you plan to use IDLE or follow tutorials that use it
Python test suite: recommended for testing and learning
py launcher and for all users: recommended to enable users to launch Python from the command line
Click Next.
The Advanced Options dialog displays.
Select the options that suit your requirements:
Install for all users: recommended if you're not the only user on this computer
Associate files with Python: recommended, because this option associates all the Python file types with the launcher or editor
Create shortcuts for installed applications: recommended to enable shortcuts for Python applications
Add Python to environment variables: recommended to enable launching Python
Precompile standard library: not required, it might down the installation
Download debugging symbols and Download debug binaries: recommended only if you plan to create C or C++ extensions
Make note of the Python installation directory in case you need to reference it later.
Click Install to start the installation.
After the installation is complete, a Setup was successful message displays.
Step 3 — Adding Python to the Environment Variables (optional)
Skip this step if you selected Add Python to environment variables during installation.
If you want to access Python through the command line but you didn't add Python to your environment variables during installation, then you can still do it manually.
Before you start, locate the Python installation directory on your system. The following directories are examples of the default directory paths:
C:\Program Files\Python310 : if you selected Install for all users during installation, then the directory will be system wide
C:\Users\ Sammy \AppData\Local\Programs\Python\Python310 : if you didn't select Install for all users during installation, then the directory will be in the Windows user path
Note that the folder name will be different if you installed a different version, but will still start with Python .
Go to Start and enter advanced system settings in the search bar.
Click View advanced system settings.
In the System Properties dialog, click the Advanced tab and then click Environment Variables.
Depending on your installation:
If you selected Install for all users during installation, select Path from the list of System Variables and click Edit.
If you didn't select Install for all users during installation, select Path from the list of User Variables and click Edit.
Click New and enter the Python directory path, then click OK until all the dialogs are closed.
Step 4 — Verify the Python Installation
You can verify whether the Python installation is successful either through the command line or through the Integrated Development Environment (IDLE) application, if you chose to install it.
Go to Start and enter cmd in the search bar. Click Command Prompt.
Enter the following command in the command prompt:
An example of the output is:
You can also check the version of Python by opening the IDLE application. Go to Start and enter python in the search bar and then click the IDLE app, for example IDLE (Python 3.10 64-bit).
You can start coding in Python using IDLE or your preferred code editor.
Conclusion
You've installed Python on your Windows 10 computer and are ready to start learning and programming in Python. Next, you can write your first program in Python 3 and continue your learning with more Python tutorials.
Thanks for learning with the DigitalOcean Community. Check out our offerings for compute, storage, networking, and managed databases.
Download the latest version of Python
All Python releases are Open Source. Historically, most, but not all, Python releases have also been GPL-compatible. The Licenses page details GPL-compatibility and Terms and Conditions.
Sources
For most Unix systems, you must download and compile the source code. The same source code archive can also be used to build the Windows and Mac versions, and is the starting point for ports to all other platforms.
Download the latest Python 3 source.
Alternative Implementations
This site hosts the «traditional» implementation of Python (nicknamed CPython). A number of alternative implementations are available as well.
History
Python was created in the early 1990s by Guido van Rossum at Stichting Mathematisch Centrum in the Netherlands as a successor of a language called ABC. Guido remains Python's principal author, although it includes many contributions from others.
Release Schedules
See Status of Python Versions for all an overview of all versions, including unsupported.
Information about specific ports, and developer info
OpenPGP Public Keys
Source and binary executables are signed by the release manager or binary builder using their OpenPGP key. Release files for currently supported releases are signed by the following:
Thomas Wouters (3.12.x and 3.13.x source files and tags) (key id: A821E680E5FA6305) (key id: 64E628F8D684696D) (key id: FC62 4643 4870 34E5) (key id: B269 95E3 1025 0568) (key ids: 2D34 7EA6 AA65 421D and FB99 2128 6F5E 1540
Larry Hastings (3.5.x source files and tags) (key id: 3A5C A953 F73C 700D) (key id: 04C3 67C2 18AD D4FF and A4135B38)
Release files for older releases which have now reached end-of-life may have been signed by one of the following:
Anthony Baxter (key id: 0EDD C5F2 6A45 C816)
Georg Brandl (key id: 0A5B 1018 3658 0288)
Martin v. Löwis (key id: 6AF0 53F0 7D9D C8D2)
Ronald Oussoren (key id: C9BE 28DE E6DF 025C) (key ids: 126E B563 A74B 06BF, D986 6941 EA5B BD71, and ED9D77D5)
You can import a person's public keys from a public keyserver network server you trust by running a command like:
or, in many cases, public keys can also be found at keybase.io. On the version-specific download pages, you should see a link to both the downloadable file and a detached signature file. To verify the authenticity of the download, grab both files and then run this command:
Note that you must use the name of the signature file, and you should use the one that's appropriate to the download you're verifying.
(These instructions are geared to GnuPG and Unix command-line users.)
macOS Installer Packages
Installer packages for Python on macOS downloadable from python.org are signed with with an Apple Developer ID Installer certificate.
As of Python 3.11.4 and 3.12.0b1 (2023-05-23), release installer packages are signed with certificates issued to the Python Software Foundation (Apple Developer ID BMM5U3QVKW)).
Installer packages for previous releases were signed with certificates issued to Ned Deily (DJ3H93M7VJ).
Other Useful Items
Looking for 3rd party Python modules? The Package Index has many of them.
You can view the standard documentation online, or you can download it in HTML, PostScript, PDF and other formats. See the main Documentation page.
Information on tools for unpacking archive files provided on python.org is available.
Tip: even if you download a ready-made binary for your platform, it makes sense to also download the source. This lets you browse the standard library (the subdirectory Lib) and the standard collections of demos (Demo) and tools (Tools) that come with it. There's a lot you can learn from the source!
There is also a collection of Emacs packages that the Emacsing Pythoneer might find useful. This includes major modes for editing Python, C, C++, Java, etc., Python debugger interfaces and more. Most packages are compatible with Emacs and XEmacs.
Want to contribute?
Want to contribute? See the Python Developer's Guide to learn about how Python development is managed.
How to download & install Python 3 on Windows (run simple Python program in VSCode)
Head over to the link above. On official Python site, click the Download button. It should automatically adjust according to the operating system you're currently on. So by clicking on it you're always downloading the latest version of Python for your Operating System.
There are other links to Linux/UNIX, MacOS and Windows installers on that page. So choose the installation package for whatever OS you want to run it on.
Run the Python installer. Just click on the file that was downloaded. This will start Python installation window. Python constantly changes its installation options with every version.
Adding python.exe to PATH. On the first window on the Python 3.11.0 installer, make sure to check "Add python.exe to PATH checkbox." This will prevent you from having to add your new Python version to Environment Variables in Windows later on.
If that option is missing, you have to add python.exe to your Environment Variables in Windows manually. Go to Start button, and start typing Environment Variables. Hit enter, or click on open button. On this new window, go to Environment Variables, then in the second box below, locate System Variables. Scroll down to locate PATH variable on that list, click on it one time. Then click Add New button. Scroll down to end of list and add C:\python3.11\ (or whatever folder you installed your Python to), and also add C:\python3.11\bin. Click OK 3 times and exist the window.
Learn How To Run Python Code In Visual Studio Code
This tutorial is based on a YouTube video I recorded for Semicolon channel: